TWAB - 03/09/2023
Get ready for RON
Andy
Root of Nightmares will be available at 9AM PST tomorrow, March 10
There will be two emblems available to earn by watching Twitch during the raid race

One earned by watching the Twitch Rivals stream or a participating partner/affiliate streamer with drops enabled for 2 hours during 8:30AM - 12:30PM PST
The other earned by watching any streamer playing Destiny 2 for 2 hours during the first 48 hours of the raid.

Race rules

Contest mode will be enabled for the first 48 hours, capping players at 1780 power for all encounters

Artifact power is enabled, but only provides benefits up to 1780.

The first fireteam to complete the raid, loot the final chest, and return to orbit will be crowned the winner.
Validating the winner will take time, watch @DestinyTheGame for updates.
To alleviate load on the servers, there will be no bounty or weapon crafting progress for combatant kills below boss tier within the raid while contest mode is enabled.
Contest Mode Disabled Gear
The following gear will be disabled in the raid specifically, traits and functionality will not work, and power level will be significantly lowered if used.
Grand Overture Exotic Machine Gun
Fighting Lion Exotic Grenade Launcher
Winterbite Exotic Glaive
Jötunn Exotic Fusion Rifle
Hierarchy of Needs Exotic Bow
Citan's Ramparts Titan Exotic Gauntlets
Thread of Ascent Strand Fragment (will also be disabled across the entire game)
Empowered Finish Armor Mod
Putting this in here because it looks so good. You can earn the ability to buy the jacket if you complete the raid by March 21 at reset.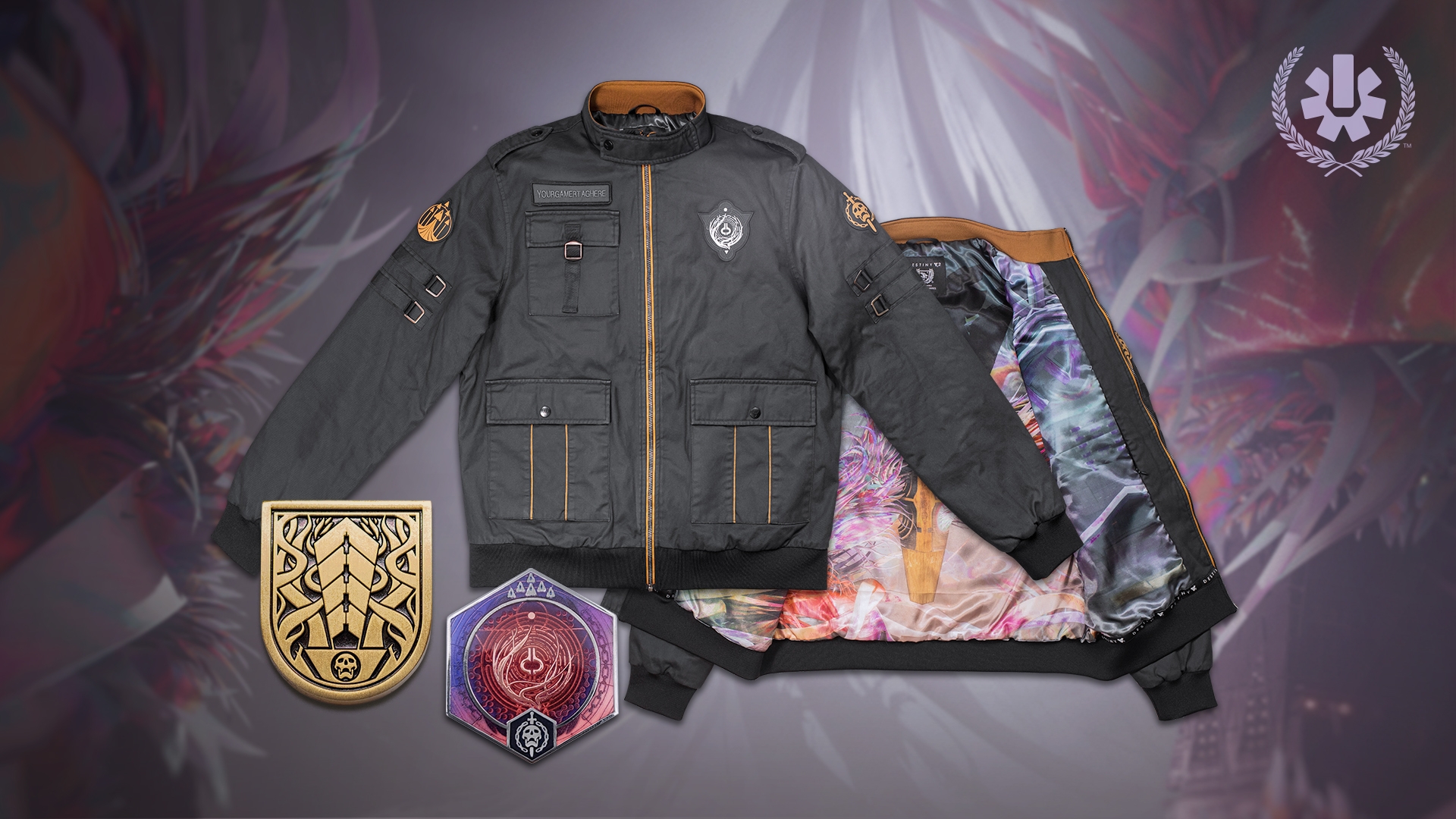 Season of the Deep Teasers
In Season of the Deep, there will be a quest that takes place on Neomuna (separate to the actual events of the season) that lets players explore the city to learn more about the nature of the Veil through Osiris's research and newly uncovered Ishtar Collective data.
This quest will be available to all Lightfall owners.
Completing the final step will rewards three new Strand aspects, one per class:

Warlock: The Wanderer
Hunter: Threaded Specter
Titan: Flechette Storm

These aspects aren't planned to cost strand meditations, will be earned just by completing the quest.
The quest won't be removed when The Final Shape is released
Additionally, completing the quest will let players get their hands on a new legendary weapon, concept art shown below (NOTE: this concept art's model looks identical to the missing weapon shown in the lightfall marketing info)
The fix for the issue where other guardians, gear, and yourself sometimes disappear will be going out on March 16.
This is two days after Iron Banner was scheduled to start, so to avoid this being a serious issue during those first two days, they are swapping the first week of Trials and the first week of Iron Banner. Trials doesn't start until Friday, after the fix is planned to go out.
The first week of Trials will now be March 17 (was March 24)
The first week of Iron Banner will now be March 21 (was March 14)
Prime Gaming Rewards Update
New cosmetics have been added to the Prime Gaming bundle, see the cosmetics below
Daylight Savings Time Reset Shift
US timezones affected by daylight savings time will have reset shift on March 12 later by 1 hour (9AM PST -> 10AM PST).
Relevant Acknowledged Issues
The Radiant buff does not affect Strand weapons
Volatile rounds from Gyrfalcon's Hauberk do not give anti-barrier to void weapons.
Mindspun Invocation suspend bursts don't stun Unstoppable Champions
Countdown and its variants aren't counted to the weekly Crucible challenge.
The "Mark All As Seen" button in Collections is no longer functioning.
Dimensional Hypotrochoid Grenade Launcher can have a range Masterwork.
Certain heavy weapon archetypes are not benefitting from equipping a third reserve mod.
Grand Overture catalyst grants disorienting effect to explosive/timed payload
Thread of Generation stops functioning on Hunters for grenades that aren't Grapple after using their Super
Equipping a large amount of decaying armor charge mods starts to deactivate tier 4 and 5 artifact mods from the player
Did we miss anything? Let us known on Twitter or in the #tips channel on our Discord.
---
Sources: